thom bierdz is my new boyfriend!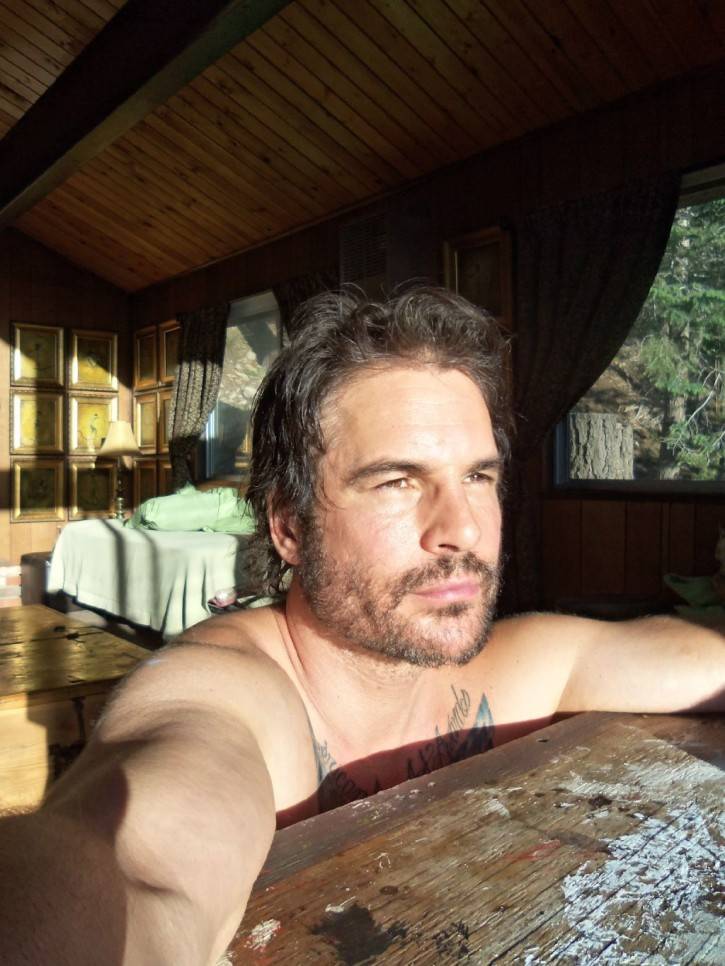 THOM BIERDZ: PORTRAIT PAINTER, Phillip on THE YOUNG & THE RESTLESS, author of Forgiving Troy.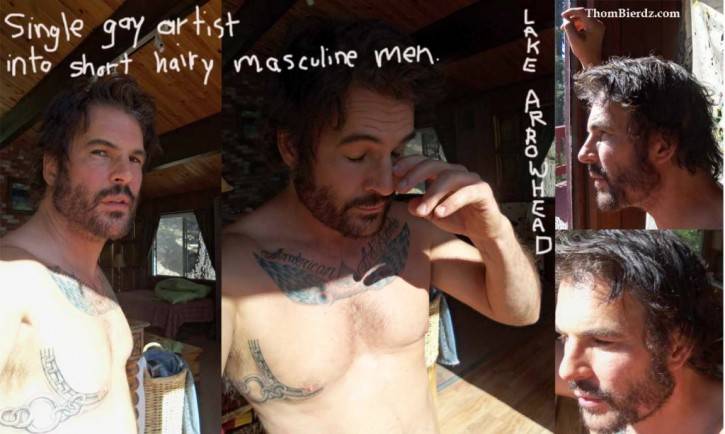 Soap opera actor and painter Thom Bierdz is looking for a boyfriend. The Lake Arrowhead transplant is 5'9″, 40′s, and looking for someone of similar age and height. Bierdz is an open book (Forgiving Troy) and shares his personal life everyday on facebook. Belsito-Roche Gallery in Long Beach exhibited his
FANTASY GAY MARRIAGE paintings early this year. Rob Lowe is awed not only by Brad Pitt's marriage proposal but the beach house Brad purchased for them. Sean Penn and Johnny Depp hike, pushing their baby in a carriage.
Young couple James Dean and Elvis Presley move to Hollywood to pursue their dreams. Mario Lopez and The Rock can't keep their hands off each other and enjoy traveling and souvenirs. Chris Issak and Obama slow-dance with a physical spark but their attraction is based on admiration of each other. Fun gays with Chippendale posters and muscle dolls, Leonardo Dicaprio and Justin Timberlake ogle Ryan Reynolds, People's "Sexiest Man Alive."Bruce Willis is held in bed by lover Russell Crowe. Still in make-up from an award show, witty George Clooney vacuums with a meatball recipe taped to his pubic hair, playfully extending his hand for a tip from his lover Jake Pavelka of The Bachelor.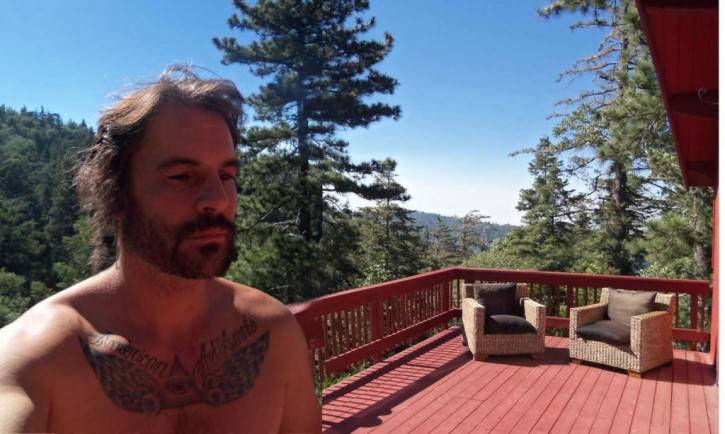 Daniel Radcliffe and Taylor Lautner don't know what to say, feel or write in their first Valentine's Day card. Stallone and Schwarzenegger are revered as "the god-couple" at White Parties. Surrounded by their beloved ranch animals, Johnny Cash and John Wayne celebrate their 40th anniversary. Post sex, Colin Farrell is confused about his feelings for clingy Matthew McConaughey. Burt Reynolds and Robert Redford are hairy macho bears throwing a barbecue. Bret Michaels and James Franco are a political couple who come out publicly in a parade for equal rights.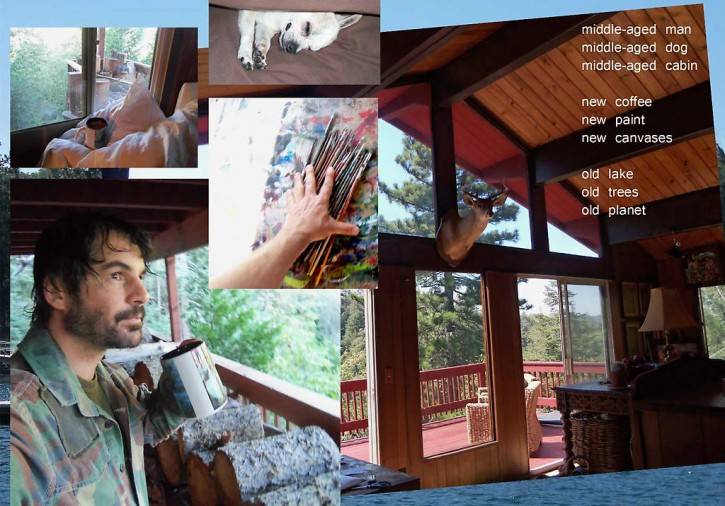 CRAZY IS WHAT CRAZY DOES. "Your Majesty, sit down."
What happens when a middle-aged gay man moves to the mountains in complete isolation – to paint pictures for a living? This happens. He pretends a bar of soap is a microphone and sings to Kenny Rogers.
We can call this mid-life crisis or soft porn I imagine – but it is "art" (art of getting me a boyfriend through gay dating sites)… like Andy Warhol wouldn't do the same thing…
— please see my art at www.thombierdz.com Thanks!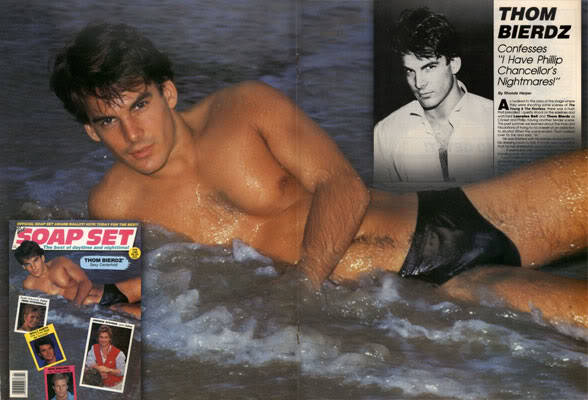 Remember him now?

Y & R: Thom Bierdz debut as Phillip Foster (1986)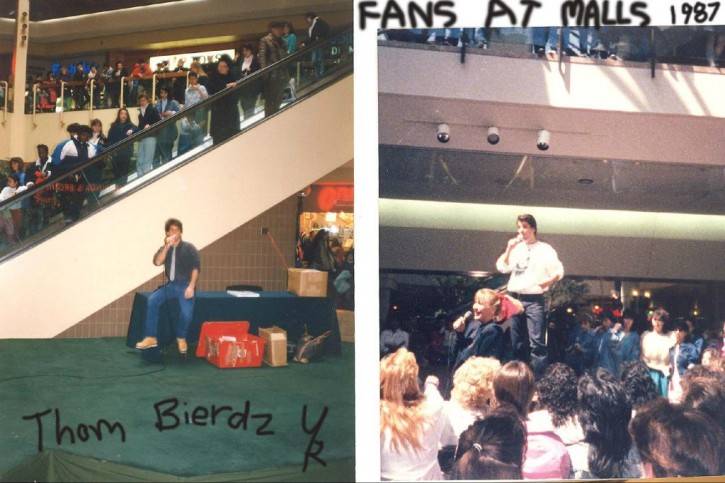 Actor/author/artist Thom Bierdz has reached middle-age and is experiencing thoughts of his own mortality for the first time, as evident in this improvised song, HOW MANY MEN WILL YOU KISS BEFORE YOU DIE ? Lyrics: HOW MANY FEBRUARYS WILL YOU SEE? HOW MANY APRILS, MAYS AND JUNES WILL THERE BE – UNTIL YOU DIE? YOU'RE GONNA DIE – SOMEDAY. HOW MANY PEOPLE HAVE YOU MISSED? HOW MANY MEN WILL YOU KISS – BEFORE YOU DIE? (CHORUS) HEY – LET'S TAKE A WALK BY THE STREAM, I WANT TO GET TO KNOW YOUR SOUL – BEFORE WE GO… BEFORE WE LEAVE… Thom's art can be seen at www.ThomBierdz.com. HIS TWITTER